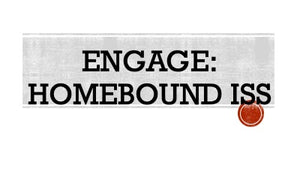 Students who are Home Bound, as well as students who are assigned In School Suspension are often difficult for a theatre instructor to accommodate. Activities in theatre usually require participation in multiple activities. Our Home Bound/In School Suspension Plans will assist in providing assignments for students who are not present in the classroom. There are three units included in the plans, and each unit is designed to take approximately two weeks to complete. The units, however, may be repeated by the same student since each unit includes lists with multiple options from which to choose. Essentially, the Home Bound/In School Suspension Plans could engage the same student for the entire school year if needed.
All of our instructional materials will be delivered electronically. You are limited to 2 downloads. Download and/or print immediately upon receiving your materials.

NOTE: Each time you open the file on a device directly from the Maestro Theatre Publications site you have effectively downloaded the file and used one of your two downloads. Only two downloads will be allowed in order to protect copyrighted materials.
There are no returns or refunds on any of our resources, so please contact us with questions prior to making a purchase.
By purchasing this product you agree to the Maestro Theatre Publications "Terms of Service"