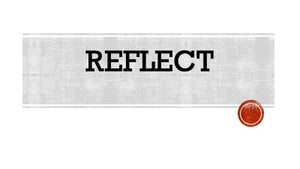 Your students will create a unique theatre experience when they participate in Talk Theatre. Created by Rick Garcia, Talk Theatre: 333 Maestro Journal Prompts utilizes journaling to create monologues and scenes. When paired with our other Talk Theatre resource "Talk Theatre: A Guide to Creating the Performance" the scenes and monologues are woven into a theatrical production. Included in this resource is a list of 333 Journal Prompts. Talk Theatre: 333 Maestro Journal Prompts gives your students a creative theatrical writing experience.

All of our instructional materials will be delivered electronically. You are limited to 2 downloads. Download and/or print immediately upon receiving your materials.

NOTE: Each time you open the file on a device directly from the Maestro Theatre Publications site you have effectively downloaded the file and used one of your two downloads. Only two downloads will be allowed in order to protect copyrighted materials.
There are no returns or refunds on any of our resources, so please contact us with questions prior to making a purchase.
By purchasing this product you agree to the Maestro Theatre Publications "Terms of Service"