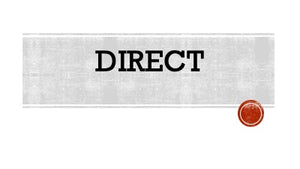 The Production Process Guidebook:  Tips and Tools for Creating the "Total Package" Production is a production process guidebook with tips to optimize show selection, organize effective rehearsals, and coordinate performances.  The publication provides tips, strategies, and practical advice on how to create a unified production that can make a smooth transition from a home performance to a touring production.  The Production Process Guidebook models how you can create your own customized production resource for any production and is designed to provide a structure for organizing and executing a well-run production. From selecting a show, to the rehearsal period, and even traveling the production, this resource offers tips and templates for directors to utilize in production and rely on while traveling.  It is a practical system that provides support and focus to your play production.
Table of Contents
All of our instructional materials will be delivered electronically. You are limited to 2 downloads. Download and/or print immediately upon receiving your materials.

NOTE: Each time you open the file on a device directly from the Maestro Theatre Publications site you have effectively downloaded the file and used one of your two downloads. Only two downloads will be allowed in order to protect copyrighted materials.
There are no returns or refunds on any of our resources, so please contact us with questions prior to making a purchase.
By purchasing this product you agree to the Maestro Theatre Publications "Terms of Service"